You may come across some things like bellows in your day life.
Take baby in the stroller in the park, you plan to play games with baby in the camping blanket, maybe you worry about some one will stole it.
You take heavy luggage to check-in in the hotel, but it is difficult to take them. How to do?
You worry the backpack to be stolen in the travel?
You want to leave the bike in the street, how to do?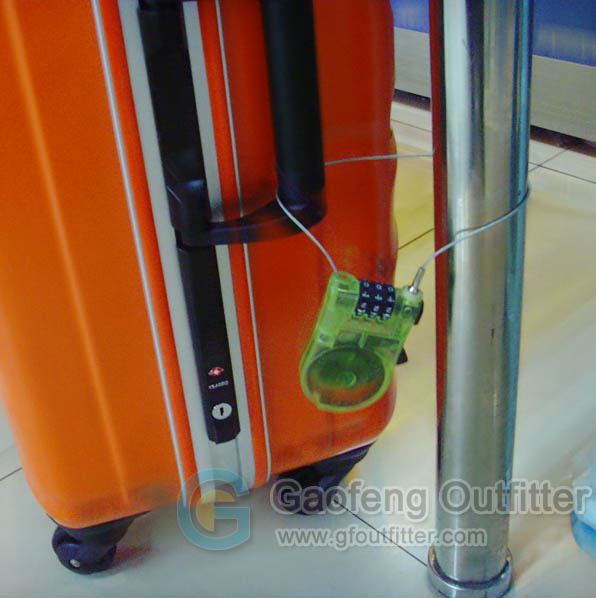 The method of defense against thieves is lock. There are many kinds of locks in the market, today I introduce the lightweight, easy operating lock to you—travel cable lock. The travel cable lock guide for prevent your belongings to be stolen while traveling as bellow: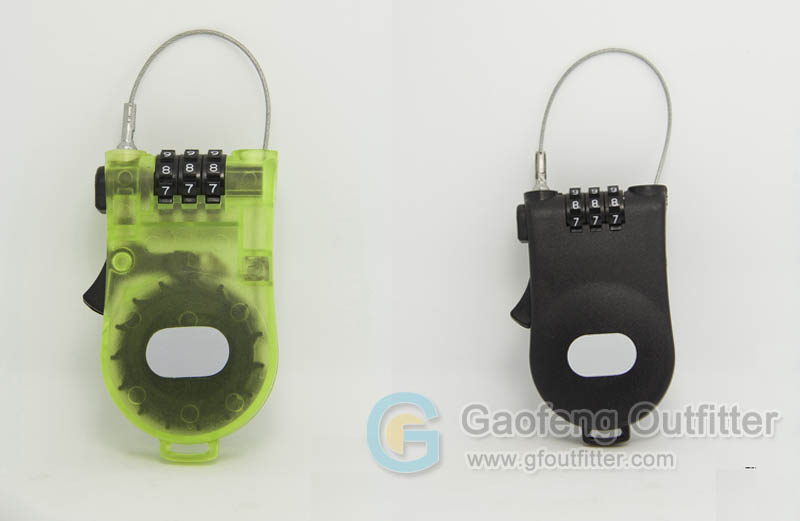 You couldn't take heavy lock outside or travel. so the cable lock is good for you. before use it, you should find the frame or fixed place. Cable lock hard quality can't be compared with U shape lock or others. The stainless wire can be easily to cut by scissor tools, but the thief can't stole your belongs in few seconds. So this lock can be used near by you.
The travel cable lock guide: How to use travel cable lock?
the opening cipher for the  travel cable lock was set by factory is 0-0-0. You can keep it or change as your request. Some one will make a mistake, they will pull the wire directly in their first time, it will cause the device in the lock broken.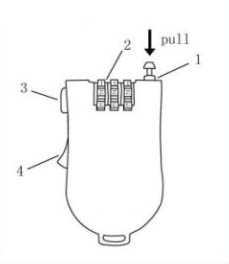 Press the tapered end (1) up to the end accordingto the arrow direction.
 Set the No. (2) to an expectant cipher combination.
 The lock can be used after press (4) and pulling the taperedend(1)
if you unlock it, correct the cipher and press (3) A sure-fire way  to  keep  your belongings secure when you have to check them is to get it wrapped tightly.