Gaofeng Outfitter(GF)'s sleeping bag liner contains two kind of Liner to be used, one is cotton, the other one is silk. Which one is good for you? Below are the series questions and answers for your reference: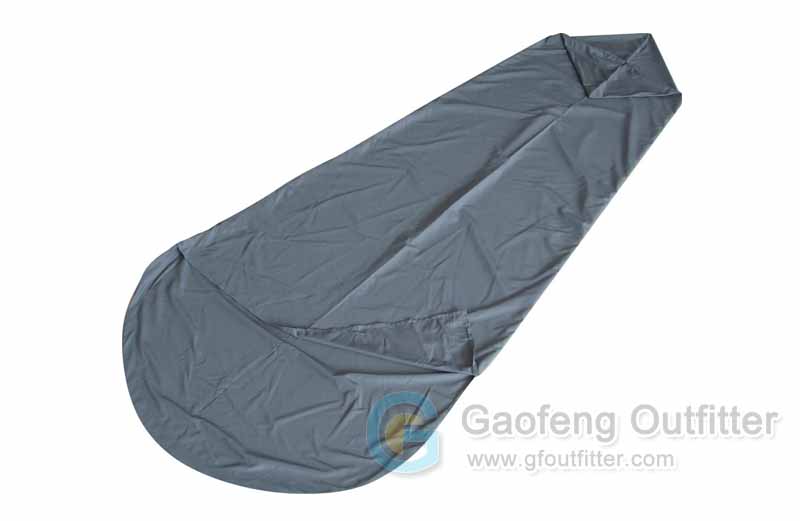 How much comfort do you need?
The sleeping bag liner will touch the skin constantly, the buyers will care to the comfort so much, cotton and silk have different feelings: the cotton is warmer than silk once touching, if you consider the comfort as your first consideration, cotton is your best choice.

cotton sleeping bag liner

How much weight can you bear?
This is a good question, being a camping-lovers, they will care this question very much, If you travel or camping by car, you will not think weight problem, but most of the campers travel on foot, so they will consider the weight and volume as first consideration. Silk is your best choice. Silk fabric in soft, light weight quality attracted more and more campers.

Silk Sleeping Bag Liner

How about the price between them?
Some one buy the sleeping bag hope the price will be not so high, because it will not like clothes should be wore every day every month. Cotton sleeping bag liner is cheaper than silk ones, which will cause the total price to be down.

Polyester Sleeping bag Liner

How fast dry the sleeping bag liner?
In outside activities, come across the raining is a common things: the wet sleeping liner means useless, make the campfire to dry the sleeping liner maybe can solve the problem. This time, silk's function fast drying come out.
Every customer will have different request, in sum, if you care money, use cotton sleeping bag liner, if long journey camping activities, silk sleeping bag liner is better. If you don't care the weight, volume, use cotton sleeping bag liner is right for you.
The above two materials we mainly manufacture, but not include other material like Synthetic. But hopefully you review our blog to consider to find out the comparisons.
If any questions and not agree with us, welcome to send emails to us.